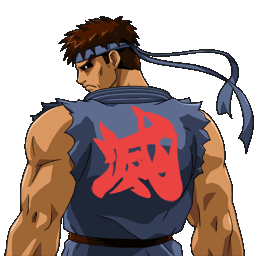 Tekken 6 Tournament in January, although I hate playing in arcade not to mention at baroue, but what the heck, fees will be like always 3k.d once you go to the counter ask for applying in Tekken 6 tournament,

2D Fighter online
so you want to play Street Fighter 3rd strike or SNK v.s. capcom 2 or King of Fighters 98 or any other arcade games online challenging others, using
arcade stick
linked to the PC!
well, login download, application then download the games! simple as 1,2,3 lets say your a girl who can't play arcade games with boys, in here, you totally at home, and can challenge guys and break their nose!
seriously, we don't have good hardcore female gamers, and the answer is simple.. chick sucks at games ;p
stop putting makeup!!! stop talking to boys!!! START PLAYING VIDEO GAMES DAMNIT! listen to pink! don't be stupid girl!
Pink - Stupid Girls